Only you will know what support is most useful to you and the person you care for. Your needs are important though many carers often put their own needs last. The following information should give you some options to try. Even if you do not feel you need support just now keep these contacts in mind and do not hesitate to ask for help.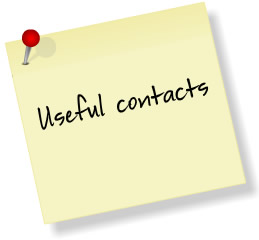 Your GP surgery- not only the GP but also the team of nurses and staff can be a source of information and support for any health issues you are having.
Local Authority Social Services– Always worth contacting to get or update your carer needs assessment or review existing services if you are still having difficulties.
The Carers Trust. – This charity has local carer centres across Scotland and the UK. Carers of all ages and those who care for people with physical, mental health issues or addictions are welcome. They can help you to apply for benefits, help with needs assessment or carer's assessment forms. They have local knowledge of services and how to access them. Advice on work while caring and carer's rights. Rather than speaking on a telephone they can arrange for someone to come to see you or you can go to see them to discuss in confidence any carer issue. They also offer practical help including carer training. You will be able to meet other carers like yourself who can give you support because they understand exactly what it really means to be a carer. See website or call 0300 123 2008. Glasgow Office The Carers Trust, Charles Oakley House, 125 West Regent Street, Glasgow G2 2SD, Tel: (0141) 221 5066.
Find your local carer centre.
Crossroads Caring Scotland – This charity helps carers by organising short breaks within the person's own home. Most of Scotland is offered this service but there may be a waiting list in some areas. For details see the website or call 0141 226 3793. Crossroads Caring Scotland 24 George Square Glasgow G2 1EG
Carers Scotland– This organisation is also dedicated to carer welfare and campaigning for improvements to the lives of carers. They champion empowerment and equality for carers at local and national levels. They can give you information on finances, health issues, work and caring. They have lists of carer organisations and projects in your local area. See Carers Scotland or call 0808 808 7777 or The Cottage, 21 Pearce Street, Glasgow  G51 3UT  Tel: 0141 445 3070.
Shared Care Scotland-.This organisation helps carers by finding short respite breaks in a variety of ways to suit your needs. Some breaks can be organised for families or couples to get away together but with additional support for the care aspects required being done by someone else. Breaks can be for a few hours, to cover an emergency or to provide a regular break. Some local authorities will help with costs and Shared Care can give you information on which local authorities will do this. A variety of types of adapted accommodation is available from guest houses to nursing care. See website or call 01383 622462
Headway – the brain injury association. This organisation is for people and carers affected by brain injury including stroke. They have centres in 13 areas of Scotland. They promote greater understanding of brain injury and support patients and carers. They offer activities, rehabilitation and groups including support for brain injured patients with behavioural problems. Some centres offer out reach, advocacy or community support services. Call 0808 800 2244 for more information.