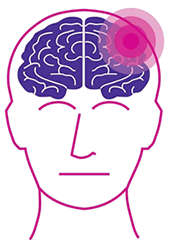 By the end of this topic you should:
Know more about problems with eye movements, the eye and the visual pathways in the brain which can be affected after stroke.
Know about visual field loss such as homonymous hemianopia and blind spots.
Know what to do if you think there is a visual problem after stroke.
For more information please see: CHSS Factsheet: Eye problems after a stroke [.pdf].