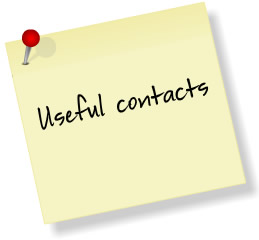 Momentum is a non profit organisation which helps people with a disability to access rehabilitation and  training to gain access to employment. They support job retention and return to work and can offer help with assisted technology.  Write to Momentum pavilion 7, Watermark Park. 325 Govan Road Glasgow G51 2SE Tel: 0141 419 5299
NHS choices. This website offers information on the "Fit note" which replaces the sickness note issued by GPs. There is also a carers section called Carers Direct which offers advice to carers who wish to return to work.
Job centre plus. All job centre plus offices have a Disability Employment Advisor (DEA) and a Disability Service Team. The services they offer include Access to work -such as changes to the working environment so the person can continue to do the job and money to pay for the changes if required. Assessment of need for equipment and adapting the workplace premises. A support worker to help initially. Supported employment and Job introduction. Work trials – for up to thirty working days while still receiving benefits and travel expenses. Job clubs – to support you in making a new CV or to practice interview techniques. See local telephone directory for nearest office.
Healthy Working Lives . This organisation provides advice and assistance to return to work if necessary by arranging Vocational Rehabilitation and work place visits via their Working Health Service. Small and medium sized employers (usually employing fewer then 250 people) who may not have access to Occupational Health service can use this.You can make a self referral or your GP, health professional or social worker can refer on the following telephone number 0800 019 2211.
If you would like information on carer's and return to work please see the Topic 7 Carer's Rights – Returning to work on this website.