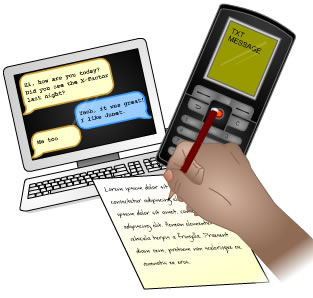 Most people think about speech when they think about communication but there are many other ways we can also use to communicate with each other.
Facial expressions
Gestures
Pointing / Using hands
Writing
Drawing
Using equipment e.g. Text message or computer
Touch
Eye contact
For communication to be effective we also have to be able to understand what others are trying to communicate to us.
Understanding language
Hearing
Ability to see
Reading skills
Ability to recognise and use information
Memory to recall and understand information