Quality of life is important for all of us. After having a stroke it may not be a priority to think about leisure time when there are so many other issues to cope with. However the person who had the stroke may have more time if they are not working or if they are less able to get out and about as easily. Leisure activities can help to structure the day and give a break between continuing rehabilitation or attending appointments. Some leisure activities can combine well with personal goals or compliment rehabilitation at home. Here are some things to consider when the person is ready to think about leisure activities.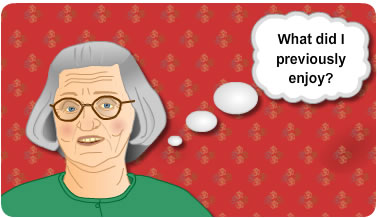 What did they previously enjoy?
Can the activity be adapted in some way so that they can still participate?
Will they need someone else to help them to participate?
Do they need to arrange transport?
Have they considered alternative leisure activities which they can participate in?
Do they like physical activities?
Do they like mental activities?
Do they like activities which involve relaxation?
Do they prefer activities which they can do on their own or with a group?
Do they need any adapted equipment to be able to participate in the activity?
Can the activity be stopped if they need to rest?
Do they like competitive activities?