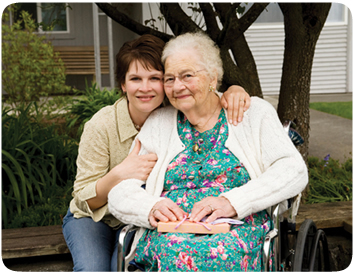 Getting even a few hours break can be a great help to carers. Time to do shopping or get your hair cut can seem impossible when the person you care for needs your assistance most of the day, every day. Here are some ways you might access a sitter service from either local authority or voluntary sector. Click on the underlined names to link to other websites.
Shared Care Scotland– The person may have a sitter in their own home or a befriender who can take the person out for a social outing while the carer can do what ever they want to do. Occasionally an over night stay can be arranged to allow the carer to get a good nights sleep. Some local authorities will make a charge for this service. Another alternative may be day care. The site has details of their fact sheets on;

What is meant by a short break (respite)
Arranging a short break
Short break checklist and access to the short breaks fund
Crossroads Caring Scotland–  Provide respite in most areas of Scotland from the northern isles to the borders. Check their site using this link to find the full list of the local areas which have this service. Tel 0141 226 3793
Local authority – check with your local authority to find out what arrangements they may be able to offer. Respite can in some instances be offered as part of a care package following a needs assessment or carer's assessment.